Cutting the Vasilopita at the office [PHOTOS]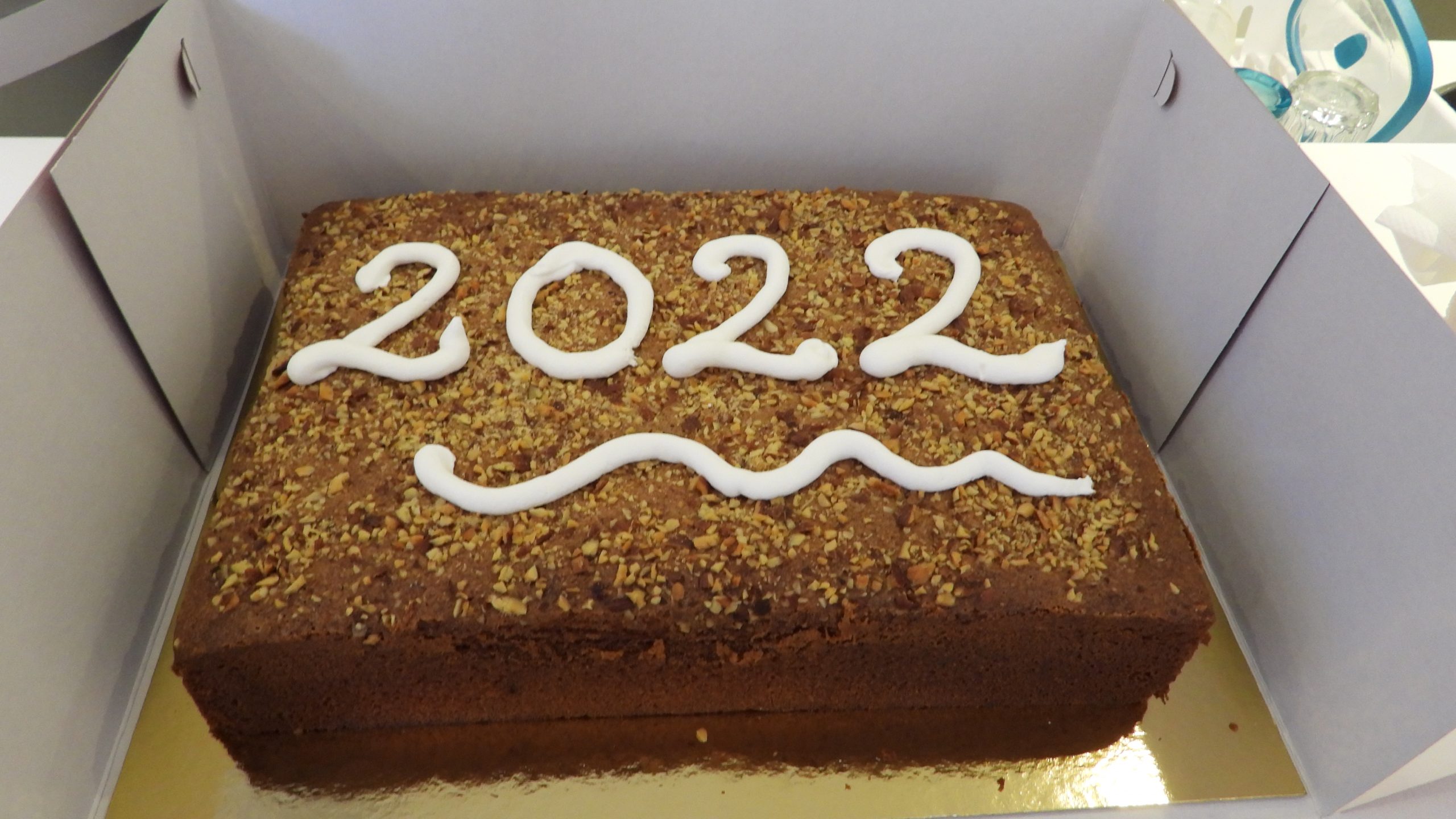 The cutting of the Vasilopita took place on Friday afternoon at our offices in Limassol, with all the staff present.
The lucky one who got the lucky coin was Abbood. We wish you all a beautiful and creative 2022.
About Vasilopita:
Vasilopita as Greek tradition dictates, is cut by families on New Year's Day to bless the house and bring good luck for the new year. This is usually done at midnight of New Year's Eve in Greece and Cyprus. A coin is hidden in the bread by slipping it into the dough before baking. At midnight, the sign of the cross is etched with a knife across the cake. A piece of cake is sliced for each member of the family and any visitors present at the time, by order of age from eldest to youngest. Slices are also cut for various symbolic people or groups, depending on local and family tradition. They may include the Lord, St. Basil and other saints or the poor, the household, etc. The variations of the recipes are countless.